YOU ARE ONE STEP CLOSER TO BUSINESS FRUITION
Call us, Email us, Tweet Us.... We're looking forward to hearing from you!
230 S.Broad Street 17th Floor

Philadelphia, PA 19102

Monday-Friday: 9am to 6pm
Saturday: 10am to 2pm
Sunday: Closed
NAICS Codes:
519130 INTERNET PUBLISHING AND BROADCASTING AND WEB SEARCH PORTALS
519190 ALL OTHER INFORMATION SERVICES
541810 ADVERTISING AGENCIES
541890 OTHER SERVICES RELATED TO ADVERTISING
512110 VIDEO PRODUCTION
711510 PHOTOGRAPHY

541511 WEB (INTERNET) DESIGN PAGE SERVICES
541512 COMPUTER SYSTEM INTEGRATION DESIGN
541430 GRAPHIC DESIGN SERVICES
541613 MARKETING CONSULTING SERVICES
SIC Codes:
7311 ADVERTISING AGENCIES
7335 PHOTOGRAPHY
8742 MARKETING CONSULTING SERVICES
7336 GRAPHIC DESIGN SERVICES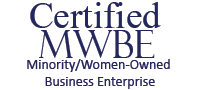 Find us Socially @Collymore1000
Got a Problem? We'd Love to Solve it! Grab your phone or keyboard to reach us.
We love to hear from you.
Collymore Marketing and Consulting
230 S Broad St, Philadelphia, PA 19102
Email address: info@collymore.co
Call Us:  (267) 225 -2018