Our

mission

is to consult, collaborate and create hybrid marketing strategies for small businesses through creative and data driven solutions.
We aim to deliver results that benefit you and your customers ‒ leading to an unbelievable spike in your sales and revenue.
In order to do so, we provide the following services:
Integrated Marketing
Corporate Design and Branding
Website Design and Development
Email Marketing
SEO (Search Engine Optimization)
Social Media Marketing
Video Production
Photography
If you have no idea what digital marketing is then don't worry! This is where we come in.
Collymore Marketing and Consulting is a "one stop shop" integrated marketing agency for small to medium size businesses. We do web design, online marketing, photgraphy and graphic design for you. Imagine you're a brand new start-up company building a dream or business who's been around for a while and you know that you need a website but you're not sure why other than to just have one because everybody else does. Or even worse, maybe you don't know how to get one. We can help you. We'll build and develop your website . But, now that you have a website , how do we get people to go there? No worries! We'll market your website and your product for you. Now that everyone has visited your website and gathered the information that they wanted how do you get them to come back for new information? No worries there either, we'll handle it for you with social media marketing (one of the tools in our strategy). BUT, what if your clients aren't all online? We do traditional marketing strategies too!
We are a complete marketing solution from start to end. We translate consumer data and behavior into actionable marketing strategies.
Ready to find out more?
Schedule a free consultation!
NAICS Codes:
541511 WEB (INTERNET) DESIGN PAGE SERVICES
541512 COMPUTER SYSTEM INTEGRATION DESIGN
541430 GRAPHIC DESIGN SERVICES
541613 MARKETING CONSULTING SERVICES
519130 INTERNET PUBLISHING AND BROADCASTING AND WEB SEARCH PORTALS
519190 ALL OTHER INFORMATION SERVICES
541810 ADVERTISING AGENCIES
541890 OTHER SERVICES RELATED TO ADVERTISING
SIC Codes:
7311 ADVERTISING AGENCIES
7335 PHOTOGRAPHY
8742 MARKETING CONSULTING SERVICES
7336 GRAPHIC DESIGN SERVICES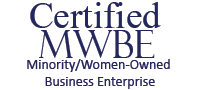 Find us Socially @Collymore1000
Got a Problem? We'd Love to Solve it! Grab your phone or keyboard to reach us.
We love to hear from you.
Collymore Marketing and Consulting
230 S Broad St, Philadelphia, PA 19102
Email address: info@collymore.co
Call Us:  (267) 225 -2018