What is Collymore Marketing and Consulting?
Collymore Marketing and Consulting is a "one stop shop" integrated marketing agency for small to medium size businesses.
Web design, eCommerce, online marketing, photography, video production, social media management, business systems consulting, fundraising and graphic design are just some of the areas we can help you with .
Why choose us?
The number one benefit of working with Collymore is the ability to plan, scale, and launch a  successful campaign from start to finish through just one source.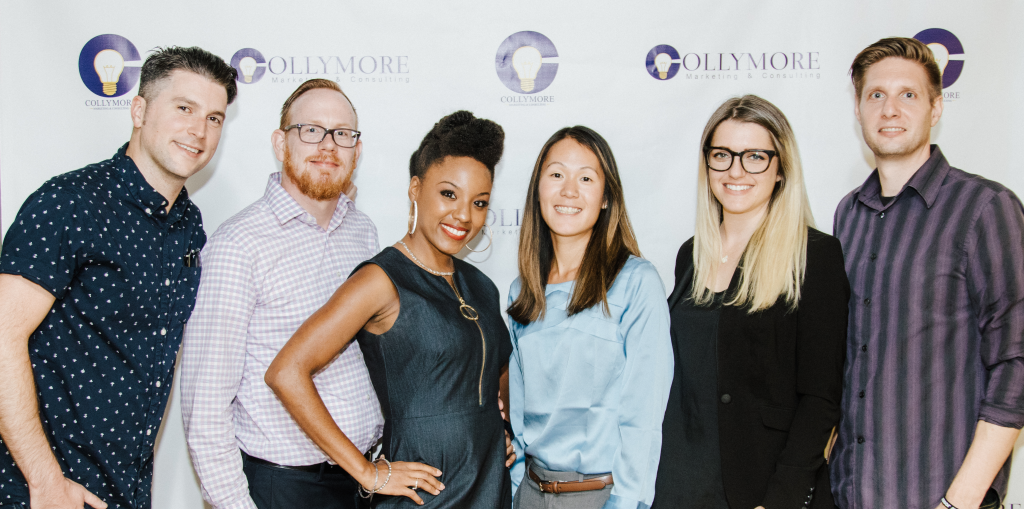 We've consolidated silos that exist among web development, user experience, online marketing, direct marketing and business communications into a more effective, coherent effort in order to deliver a whole package that brings true value to our clients and yours!    
Collymore Marketing and Consulting is a team of creative web-developers, ingenious digital marketers, photographers and outstanding sales strategists that are determined to deliver spectacular results.
Our marketing goal is simple—create measurable campaigns that combine creativity and analytics to generate leads and loyalty. We are committed to our clients' success and are in the business of long-term relationships with clients, truly affecting change and becoming an invaluable part of your team.  
Our purpose is to help small businesses compete by providing a cohesive, robust , marketing suite.
We are a complete marketing solution from start to end. We translate consumer data and behavior into actionable marketing strategies.
Ready to find out more?
Schedule a free consultation!
NAICS Codes: Certified MWBE
541511 WEB (INTERNET) DESIGN PAGE SERVICES 541512 COMPUTER SYSTEM INTEGRATION DESIGN
541430 GRAPHIC DESIGN SERVICES
541613 MARKETING CONSULTING SERVICES
519130 INTERNET PUBLISHING AND BROADCASTING AND WEB SEARCH PORTALS
519190 ALL OTHER INFORMATION SERVICES
541810 ADVERTISING AGENCIES
541890 OTHER SERVICES RELATED TO ADVERTISING
SIC Codes:
7311 ADVERTISING AGENCIES
7335 PHOTOGRAPHY
8742 MARKETING CONSULTING SERVICES
7336 GRAPHIC DESIGN SERVICES

Find us Socially @Collymore1000
Got a Problem? We'd Love to Solve it! Grab your phone or keyboard to reach us.
New Jersey
Collymore Marketing and Consulting  LLC.
3000 Atrium Way Suite 200
Mt Laurel, NJ 08054
Phone: (856)209-6064
Pennsylvania
Collymore Marketing and Consulting LLC.
230 S. Broad Street 17fl
Philadelphia PA 19102
Phone: (267) 225-2018