What is Collymore Marketing and Consulting?
Our purpose is to help small businesses compete by providing a cohesive, robust , marketing suite.
We are a team of creative web-developers, ingenious digital marketers, photographers and outstanding sales strategists that are determined to deliver spectacular results. Our marketing goal is simple—create measurable campaigns that combine creativity and analytics to generate leads and loyalty. We are committed to our clients' success and are in the business of long-term relationships with clients, truly affecting change and becoming an invaluable part of your team.
We've consolidated silos that exist among web development, user experience, online marketing and direct marketing into a more effective, coherent effort in order to deliver a whole package that brings true value to our clients and yours!
Our specialty is long-term strategic plans to overhaul our clients' marketing departments and ensure that you are seeing results where it matters: leads, revenue, and cost savings.
In order to do so, we provide the following bundled services:
Web site Design and Development
Corporate Design and Branding
Email Marketing
SEO (Search Engine Optimization)
Social Media Marketing
Video Production
Photography
Training
Marketing Consulting
Whether you're a brand new start-up company building a dream or business who's been around for a while .We can help you. We'll develop a marketing strategy that compliments your business online and offline .
Frequently Asked Questions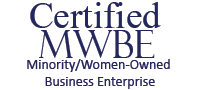 NAICS Codes:
NAICS 512110: VIDEO PRODUCTION
NAICS 541430: GRAPHIC DESIGN SERVICES
NAICS 541511: CUSTOM COMPUTER PROGRAMMING SERVICES
NAICS 541613: MARKETING CONSULTING SERVICES
NAICS 541810: ADVERTISING AGENCY CONSULTING SERVICES
RELEVANT CERTIFICATIONS:
AFFILIATIONS :
Young Professionals Council of the Chambers of Commerce for Greater Philadelphia Member
American Marketing Association Philadelphia Member
Scrum Alliance Member
Institute of Business Analysis Member
Ready to find out more?
Schedule a free consultation!
Find us Socially @Collymore1000
Got a Problem? We'd Love to Solve it! Grab your phone or keyboard to reach us.
We love to hear from you.
Collymore Marketing and Consulting
230 S Broad St, Philadelphia, PA 19102
Email address: info@collymore.co
Call Us:  (267) 225 -2018